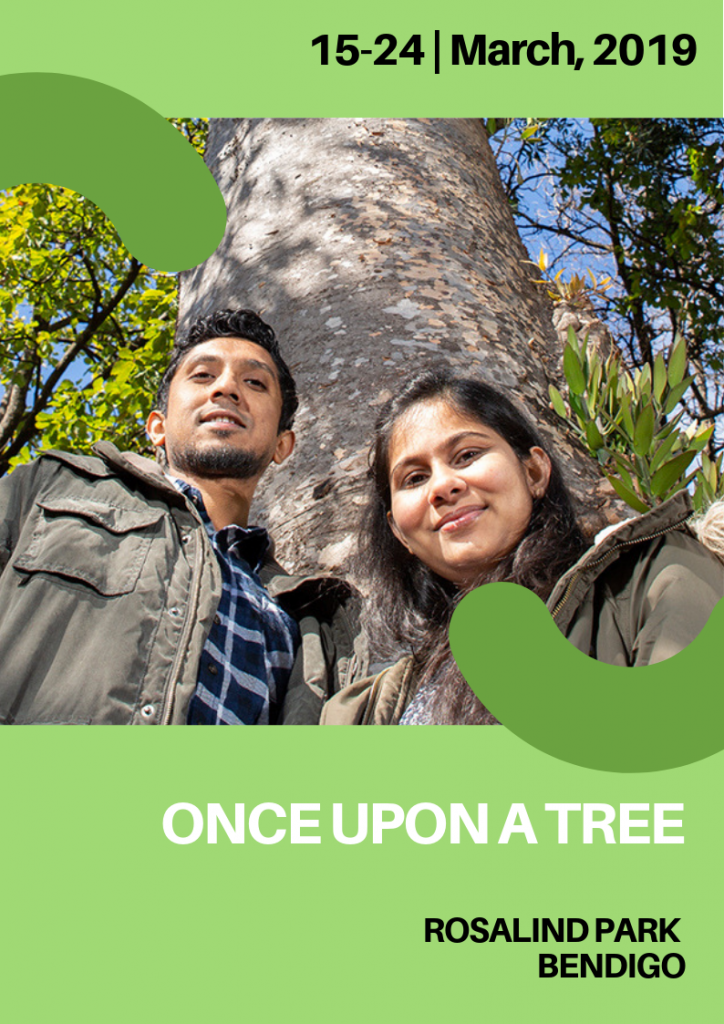 Once upon a tree
Friday 15th- Sunday 24th March
ROSALIND PARK
BULL STREET, BENDIGO
In partnership with Multicultural Arts Victoria
Stories of humanity told by trees- self-guided using your smartphone. Experience tales of connection and dislocation, growth and survival along with observations of the park for over 150 years, all set in a world where humans and trees live harmoniously side by side.
STEP 1. Grab your smartphone and headphones and take a spell from busy life with a stroll through the greenery of Rosalind Park.
STEP 2. Use this custom Google Map to find 8 selected trees around the park.
STEP 3. Go to Multicultural Arts Victoria's website to listen on your own device to stories told by diverse locals from the perspective of the tree. This experience requires Internet access and is available at all times (24/7).