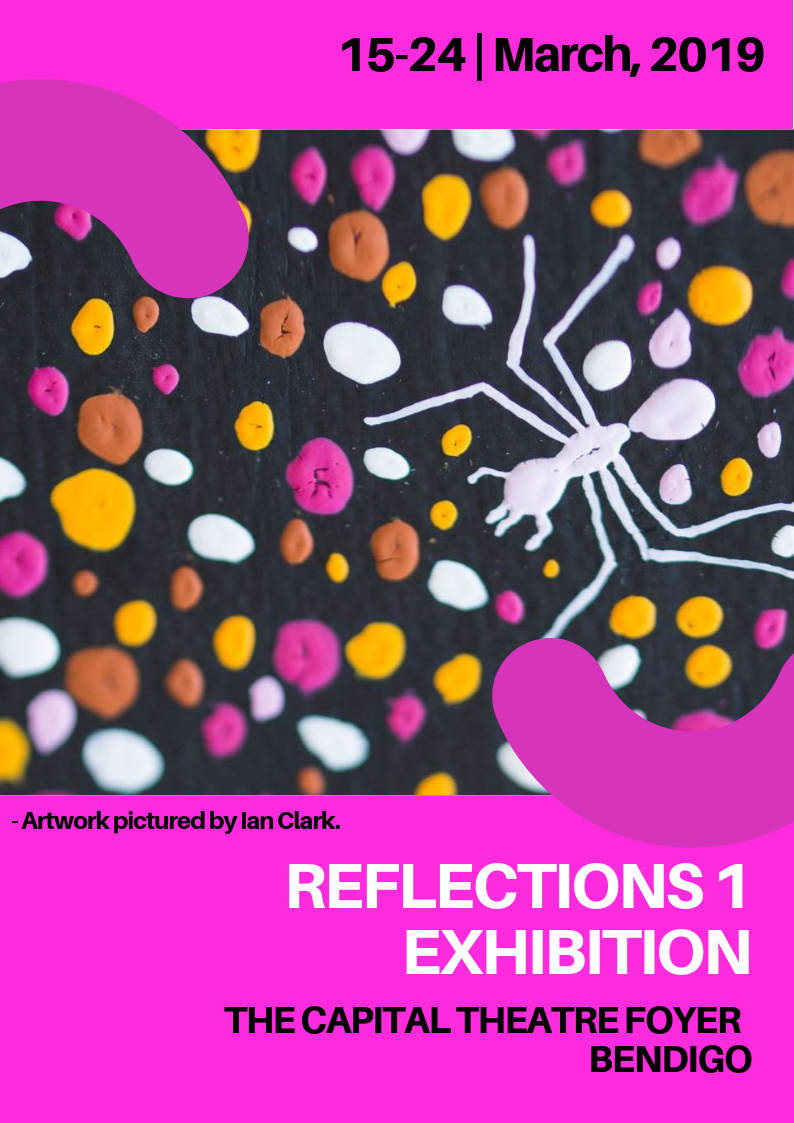 Reflections 1
Capital Theatre Foyer
50 View St Bendigo
Friday, 15th- 24th March, 9AM-5PM
In partnership with Multicultural Arts Victoria and Creative Communities.
As part of the Creative Communities' Foyer Exhibition program, the City of Greater Bendigo and Multicultural Arts Victoria's Emerge Cultural Hub have invited local Aboriginal and Torres Strait Islander artists to present a creative response to Multiculturalism.
In July, as part of the NAIDOC Week Celebrations, the Capital Foyer will host 'Reflections 2', an exhibition of culturally diverse artists' work creatively responding to First Nations.
Artwork pictured by Ian Clark.